You want to build a brand but you already know it takes a while to build one and get it out there. So, you're thinking, are there things I can do to build a brand faster than it takes?
Usually, it can take 2-5 years to establish a brand in most niches. Although it takes a lot less time for personal brands but then, it can still take up to 1-2 years or more for freelancers, depending on certain factors.
With this reality, it might appear impossible to build a brand faster than 1-2 years, but it's not impossible. As someone that's worked with quite a number of corporate and personal brands, I've realized there is something unique about branding.
And one of those things is that there's no specific timeline to how soon or how long it takes to create a brand that stands out.
Branding is influenced by a lot of factors and using some strategic steps (which I'm going to share with you right after this), you can build a brand faster than it takes.
Now, the following are some of the important branding tips you can take to build your personal brand fast.
Define yourself
If you want to build a brand fast, the first thing you want to do is to define yourself.
So, who are you, what do you do and why should people care? These are the first set of questions you want to answer before launching out.
Let's take a look at how you can answer the questions above:
Who are you? List out your name or brand name and why you want to build this brand.
What services are you offering? List out all the services you're offering.
Why should we care? List out the advantages you have over other competing businesses in your niche. This could be in your pricing, your skills, your target audience or the reason you're doing this.
The moment you get all this out of the way, you'll be able to get a lot of things into perspective.
Before you begin to decide on things like brand name, you want to figure out who you want to represent as a brand, what you'll be doing and why people would be interested in your brand.
So, supposing you're a freelance video editor and you want to create a brand that showcases you as a video editor, the first thing you have to do is to realize that this is who you are. And that's the brand you want to build.
After that, the next thing you should pay attention is your unique selling proposition. Why should people pay attention to you? This is where the question comes in.
To answer that question, you'll have to figure out what makes you thick or the other things that differentiates you from other existing brands.
Could it be in your pricing, your skills, an additional product or the way you provide your services?
Whatever it is, this is the time to identify and craft out an attention grabbing unique selling point that will distinguish your brand and make people trooping to you.
As soon as these things are all sorted out, you can then go ahead to create your own brand name.
PS: It's not compulsory to use your own name because it's a personal brand. You can use whatever name you choose but in any case, be sure it's something that sticks.
Create your Audience
The next step to build a brand fast is to identify your audience. And to do this successfully, you need to ask yourself the following questions?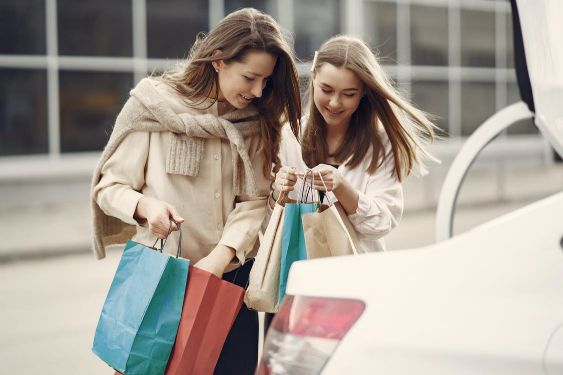 Who's my target audience? These are the people who're going to be interested in your services. If you find it difficult to identify them, check out the other brands offering products or services similar to yours and you'll have an idea.
Where are they? This is the location of your target audience. Knowing this gives you information on where you can get over to promote your brand so you can reach them directly. Again you can check out the competition to find this or check out this guide.
How can I reach them? After you're able to identify the location of your target audience, you can then find out how to reach them. Usually, you'll reach them via content marketing, paid advertising or direct marketing including email.
However, your first tip is to check up what your competition is doing to have an idea of what you can do. Alternatively, try reaching them using these different approaches until you find out what works specifically for your audience.
Build a Platform
One of the easiest ways to build a brand fast is to have a platform. You can't build a serious brand without getting a website for your brand because people will want to check you out online.
And the moment you get your own website, you make yourself reachable to people all around the world.
Be careful, the platform I'm referring to in this case is not a free platform or a social media handle. While those ones can serve as additional platforms, the primary platform you need to build is a website.
Build yourself a website. List out your portfolio, services and products offered, testimonials and every other thing you'd think will make a potential client interested in working with you.
While at it, be sure to use a domain name that is in your brand name. Also, choose a website color and design that reflects your brand colors, logo and brand values.
Create Content
Remember in one of th steps above, I mentioned that creating content is one of the easiest ways to build a brand fast?
Well, the reason is because content marketing is one of the primary ways you can stimulate the interest of your target audience, in your brand.
Now, let's get a bit more specific.
To get your target audience interested in your brand, you need to create and share content around issues that matter to them.
Again, you may not have an idea about what matters to your target audience. To figure this out, you can have a look at what your competition is doing and how they are doing it. And then find out what you can take or tweak for your own audience.
To take it a step further, you can go on a full keyword research to find out what your audience is actively searching online. And then create content around these topics, using the proper keywords.
PS: Before you embark on content creation, do not assume. Identify the form of content that matters to your audience. If your audience prefers short videos over written content, create that content for them. Otherwise, create a blend of content that will benefit both the ones that prefer videos and the others that prefer written content.
Write a book
To build a brand fast, you have to establish yourself as a thought leader in your niche. This is very important. And thankfully with the age of online publishing, a lot has changed.
Although it might take some time say months or maybe years, to garner enough experience that'll position you as a thought leader, you can always start somewhere.
So, start with writing a book and share your experience in your niche with the world.
You might be thinking I'm just starting out; I don't have enough experience to write a book. The idea is not for you to have all the experiences. It's about you sharing the ones you already have. So, let's get started right there.
Writing a book is one of the easiest ways to establish yourself as a thought leader in your niche. And the more you create this perception, the more you increase the respect and admiration for your brand.
Sign up on Social Media
The age and era of the social media makes it such a good time to build a brand fast. Unlike before where you might need a good PR, big media budget and hours of media visibility, today, so much has changed.
With the social media, you now have a plug and play audience, a platform and resources to build a brand online. So, why not key into this platform?
I have seen a lot of brands who started out on the social media to build something big. And personally, I have been a big beneficiary of the social media visibility for branding. And you can do the same.
So, head over to the social media and create your handles. Edit, update and make sure everything is on brand then begin to post your content.
Remember, you don't have to enlist on all social media platforms. Choose the ones that have the highest number of your target audience and then focus your energy there.
Commit to consistently creating valuable content to your audience. Engage with them and share your content to sub platforms like groups etc. to get better visibility. Doing this will keep them coming back to your posts thus creating the visibility you need.
Volunteer
Volunteer to host or speak at events in your niche. Doing this is another important strategy to build your brand fast as it positions you as a thought leader while also creating visibility for your brand.
Where you don't have opportunities to volunteer, collaborate with other brands in your niche to host events, conferences and symposiums.
Doesn't have to be physical, you can host it virtually or any how you want it. Just be sure it's something that can add value to your target audience while also creating the visibility you need.
Another way to create visibility is to volunteer to create and share content on other platforms, using your brand name.
Also, share your brand story, your inspiration, why you started and the difference you want to make.
Wrapping up
In conclusion, there are so many ways to build a brand fast, and this right here are some of the most realistic strategies you can use to give your brand a headstart.
While at it, remember that consistency is very important. And you will never know how much you can achieve until you get started.
So, now that you've learned about how to cut through the queue and build a brand fast, do you need further guide on how to create a brand that stands out? Let's help you! Reach out our team here.
Now, it's over to you. What are your biggest challenges when it comes to building a brand? Let's hear you!