Have you ever been in that situation where you have a great piece of idea you feel a lot of people will like to read about…
You take this idea, spend a lot of hours putting it down. Edited it, add all the pictures and then hit publish on your blog.
After hitting publish, you feel really proud of yourself and then go to sleep with this notion that a lot of people will show up to read your blog post. After all it's worth the read.
Hours after hours you log into your dashboard to see how many people have read your post…
In complete disbelief of what you've seen, you keep refreshing your dashboard in hopes that the traffic report is yet to be updated.
After a while, the truth dawns on you. No one has really read your post apart from you and your friends.
And you suddenly begin to feel sad and discouraged. Then you feel like, well, maybe blogging is not for me after all.
Has this ever really happened to you as a blogger, Content creator or Writer?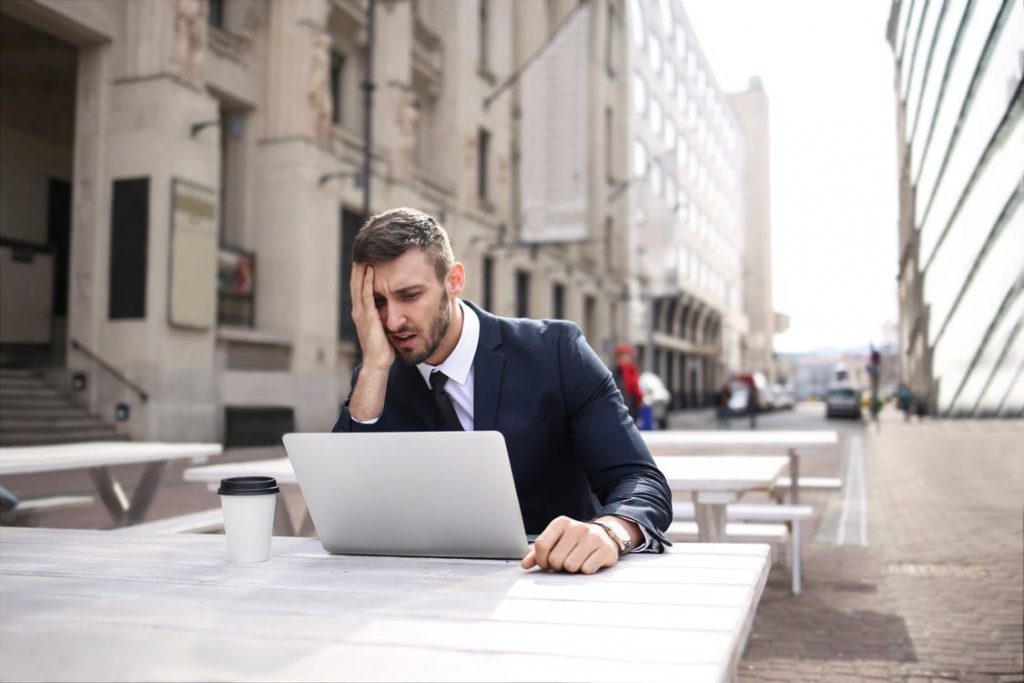 If you have ever experienced this, then welcome to blogging.
In the blogging world, a lot of people are going through these things every other day. And so many times, this has led most people to abandon their blogs and quit blogging altogether.
But things don't have to go this way. There are ways you can get to revive your blog, get more traffic and have more people to read your content.
In this post we are going to discuss exclusively on how to generate organic traffic and get more people to read your content.
What is Organic Traffic?
Organic traffic in its simplest definition is the traffic that comes from the search engine.
Unlike direct traffic which is registered only when someone types your url directly into their browser, for organic traffic to take effect, a web user has to search for an item on the search engine like Google and when your blog shows up and they follow through the search results back to your blog.
In a nutshell, organic traffic is only possible when your content shows up on Google search engine result page.
Notwithstanding, a a blogger or content marketer, there are certain things you can do to improve your organic traffic. And I'm going to discuss them below;
Know your Audience
Knowing your audience is very important if you want to increase your organic traffic especially for a new website or blog.
You don't just have to go out there and create content that targets everyone.
You have to be very specific about the audience you want to attract so you can get across to them easily.
So, you need to know your audience before you begin to create content because understanding your audience will give you a great idea and enough data that will help you to create content that will be read.
For instance, when you have enough information about your target audience, you'll now know about the kind of content they search for online and then you'll be able to specifically create that kind of content for them.
The more you create these kind of targeted content, the more their chances of getting seen when the target audience search for it online.
Create Goals
What do you want to achieve with your blog within the next 6-12 months?
Working with a goal is very important if you want to get a decent organic traffic.
You should be able to say oh I want to get to so and so number of traffic within so and so time.
With such goals in place you'll be able to track your activities and how well you're still on track.
Where it's possible you've derailed, you can always find out what steps to take to make things get back right on track.
Where you don't have goals you may not know exactly what you should be optimizing for or why you should.
Map out a Plan
Considering that your goal is to get a organic traffic back to your blog. The next thing you need is a plan.
An action plan is very important as this is what's going to help you achieve your goals of getting a better organic traffic.
At this point you need to pen down the strategy you want to use in achieving a better traffic for your new blog.
Considering that content is one of the key drivers of traffic, as part of your game plan you need to map out plans on things like how many times you want to write a blog post in a week, promote or interact with your audience.
Beyond blogging plans, you also need a strategy for promoting the blog posts. So you ask yourself, how many times do I plan to promote my work. And what are the platforms that will be very effective for such promotions.
Getting an action plan with all your strategy in place is very important. It will serve as your go to guide when you need to take any specific steps.
Optimize with the right Keywords
Keywords are important drivers of targeted traffic.
Using the right keywords in your posts is one of the most important strategies at your disposal, if you want to get a better organic traffic to your blog. A lot of new bloggers do not realize this.
If you want to gather a decent number of organic traffic or get your content to show up in search results then you have to do this intentionally by getting the right keyword combination for everything single post you create.
Gone are the days when people created just about any kind of post and expect the same to have a good rank.
If you want to create a post that brings traffic back to your blog then you have to create that with a good understanding of the keywords that your target audience are using to make searches online.
Without such keywords in place then your post may not drive the kind of traffic you want.
Create Content
Content is still king. And when it comes to getting search visibility or organic visits, content is one of the key drivers of traffic.
You can't have people come over to read your blog if the content doesn't really add value to them. That's what it is.
So, for your content to be read again and again, you need to create something really value loaded and exceptional.
Like I mentioned earlier, do not create content because you feel this is what you should create.
Before creating any post, do some background research. Be sure that's exactly something your audience will be interested in reading.
Find out about other websites that have already written about such topics. See if there are new ideas you can add to the discussion and find a way to make yourself stand out.
Also, be consistent with your content. It helps a lot. Both from the search engine perspective and for your audience.
Get Backlinks
Back links are key indicators of a website's popularity.
The more people link to your blog post or your blog in particular, the more your chances of getting more visibility and subsequently more organic traffic.
This is why you need back links.
To get some decent back links you can start with guest posting. I've covered that here. Guest posting gives you the chance to attract a do follow link back to your blog.
If the links you have are from high quality websites it improves your rankings. And the better rank you have, the more search traffic you get.
Besides guest posting, there are also a lot of other ways to get back links to your website.
Find out the one that is suitable for you depending on your time and goals and use that.
Update your Meta Tags
Part of your meta tags are those post titles that show up on search engine result page after someone has searched for a particular term via the search engine.
Considering that your meta tag is very important for both your readers and the search engine bots you have to be very careful about what you're using as meta tags.
Focus on optimizing your meta tags for both your readers and the search engine…
Pay attention to the words in your tags used. Choose words that will serve you effectively, both as keywords and a compelling post title.
Remember, it's one thing to see a post in the search results but it's another thing to another thing to click and get over to the website.
Be sure that what you choose as meta tags will also be very compelling for the reader to click through and read.
Do not be in a hurry to do this. For your meta tags, don't just focus on either your readers or search engine alone. Think of words that will be beneficial for both.
Engage via Social Media
Social media might not play a very key role in improving your organic traffic, but the back links from social media platforms are in most cases an indicator of the peculiarity of your posts.
When your blog post have lots of shares, it indicates to the search engine that the post is important to the sharers.
Beyond this, sharing your posts on the social media has a way if creating brand visibility for you and your blog.
In conclusion, you don't have to give up on your blog or stop creating content because people are not reading your content.
With strategies, like this, you can get more and more organic traffic until your blog grows into what you want it to become.
So, there you have it. Which of these strategies do you think is easiest to start with?