Search engine optimization (SEO) plays a key role in driving organic traffic, improving online visibility and increasing overall growth for businesses but, to unlock the full potential of your online presence and attract your target audience, you must stay up to date with the top SEO trends in your industry.
Although staying on top of the latest SEO trends can be quite tricky, to drive actual and consistent growth for your business this is still a non-negotiable requirement that must be met.
So, as search engine optimization continues to evolve in this year, this blog post will unveil to you the top SEO trends in 2023, in the following paragraphs. It'll also offer valuable insights and key guidelines on how to navigate your way to build a more competitive, resilient and profitable business.
User Experience (UX) is Crucial
Over the years, User experience has become a crucial factor in search engine optimization. And in 2023, it is getting even more prominent as one of the top SEO trends in 2023 that cannot be ignored.
In recent times, search engines like Google are getting more focuses on delivering the best experience to its search engine users. And for this reason, the search engines are rewarding websites that prioritizes better user experiences with higher visibility.
Outside that, it is important to note that Core Web Vitals, an algorithm used in measuring a website's speed, responsiveness and visual stability has become part of the key ranking factors in the past few years.
And with this in place, to get a more successful outcome for your search optimization efforts, it is now crucial to work on optimizing your page load times, mobile responsiveness and making the most out of the overall usability of our website.
Voice Search is on the Rise
As part the top SEO trends in 2023, Voice search is increasingly gaining traction as one of the preferred search option for most search engine users.
Driven by the growing popularity of smart speakers, more affordable mobile devices, advancements in natural language processing and voice recognition technology, optimizing for voice search is important.
To evolve your content to meet with this trend, focus on using long-tail conversational keywords, FAQ-style content, and providing concise answers to common queries.
In addition to that, work on optimizing your website for local voice search queries as this can also enable you to key into the booming mobile-local search market.
AI & Machine Learning (ML) is Here
Artificial Intelligence and Machine Learning are transforming the SEO landscape massively. With tools like Chat GPT and many others, AI and ML are at the forefront of setting the pace as one of the top SEO trends in 2023,
Unlike ever before, the continuous evolution in AI and ML has made it easier for SEOs to understand user intent, gain enhanced insights to evolve better keyword that eventually enables them to create higher ranking content.
As an SEO professional, leveraging AI-powered tools can provide you with valuable insights into keyword research, content optimization, and competitor analysis.
And Integrating AI into your strategy will enable you to stay ahead of the curve and achieve better results.
Optimize for Featured Snippets
Featured snippets are the concise answers that appear at the top of search engine results pages (SERPs). They are also known as position zero, as they come before the first results on the SERP.
As one of the top SEO trends in 2023, Featured Snippets provide quick and convenient information/answers to search engine users while increasing visibility and driving organic traffic to the featured website.
As part of your key SEO strategies, work on optimizing your content for featured snippets through structured data markup, answering specific questions, and providing detailed information can help you secure this valuable real estate.
Additionally, ensuring that your website uses structured data and schema markup can enhance your chances of earning rich results, such as knowledge panels, carousels, and video snippets.
Mobile-First Indexing is Crucial
Considering that majority of search engine traffic comes from mobile devices, search engine giants like Google have made mobile-first indexing a priority as one of the most crucial SEO trends in 2023 and beyond.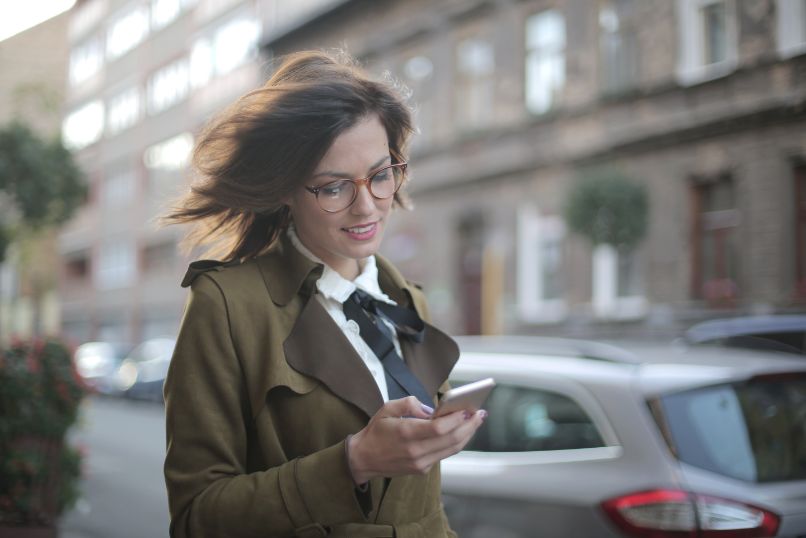 With this in mind, you want to work on ensuring that your website is responsive, that it loads fast, quickly and provides a seamless user experience for mobile users.
Outside this, you also want to use a mobile friendly design for the website, while ensuring that your website's navigation is easy and intuitive as doing this will improve your search visibility as well as encourage better conversions.
Improve your E-A-T & Credibility
One of the goals of the search engines is to deliver reliable and authoritative content to users. For this reason it is focused on evolving algorithms to measure the credibility, authenticity and authoritativeness of content published online.
A few years ago, Expertise, Authoritativeness, and Trustworthiness (E-A-T) became evolved as part of the top ranking factors for Google.
Over the years, this factor has remained crucial as one of the key visibility influencers for content and websites thus making optimization for E.A.T one of the top SEO trends in 2023.
To get the most out of SEO, optimize for EAT. Work on building a strong online reputation by establishing yourself as an authority in your niche.
Also, earning quality backlinks, and consistently delivering valuable, well-researched content will boost your website's visibility and credibility.
In addition to that, managing your online reputation through reviews, testimonials, and social proof will play a vital role in attracting new customers both organically and via referrals.
Improve Video & Visual Optimization
In particular, video content has experienced an explosive growth in recent times thus positioning videos one of the preferred content formats for users.
This new reality has made video optimization one of the top SEO trends in 2023. So, as much as possible, you want to optimize your videos for search engine visibility.
Using the right keywords, metadata and descriptions, engaging thumbnails and relevant transcripts, you can optimize your video for enhanced visibility on the search engines.
This also applies to Images. With evolution in image recognition technology and increasing adoption of visual search, more people are getting to search for images directly on the web.
With this in mind, work on Incorporating descriptive alt tags to your images. Use your preferred key words as part of the image title or description. And finally, be sure that all images used alongside your content are well optimized.
Conclusion
In this year and beyond, SEO will continue to be a dynamic and essential aspect of marketing for businesses. By understanding and implementing these top SEO trends as part of your strategy, you will set the stage for a better success for your business.
To get an even better SEO performance results for your business, you can hire our experts to have a look at your business. You can also sign up for one of our digital trainings to get equipped with the skills you need to set up your business for massive success.
Now it's your turn! What's your biggest challenge when it comes to SEO optimization for businesses? Drop your comments below!